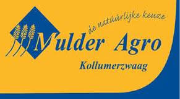 Mulder Agro B.V. is a company located in Kollumerzwaag, Friesland NL with over 80 years old tradition. Their activities include renting of the various agricultural vehicles and machines to farmers and agro workers, and selling products, the company owns a shop and two sheds as well. The Mulder Agro is fully aware of importance of healthy soil, so their mission focus on improving a "soil life" what can leads to better life of whole ecosystem. For more information, see the Mulder Agro brochure (dutch).
www.mulderagro.nl
Other associated partners are ;
Koolstofkring BV, Drachten(Netherlands) Researchers Mr.Wigle Vriesinga & Mr. Henk Heida.
www.dekoolstofkring.nl
Organic -Forest ( Belgian, Poland) Researcher Ing. Peter VanHoof
Drs. Anetta van der Knaap , Researcher chemical and biological reactions
Mr. Theo Mulder, Circular Agriculture Pioneer.