The local government of the province Gelderland(Netherlands) support our mission to get a circular agriculture. This with a strong reduction of artificial fertilizers and NH3 emissions. To increase the top layer of the soil and get more quality from the biodiversity. The Pilot Projects is from 2017-2022.
Case 2019-012934
This Page shall be further done in 2021.
Two farms are involved, both make from the own milk cheese. The whey we use to the lands(soil)
To use only WHEY &UDARISATION COWMANURE for your Soil in comparing other fertilizers.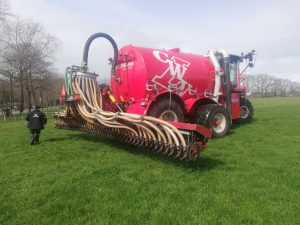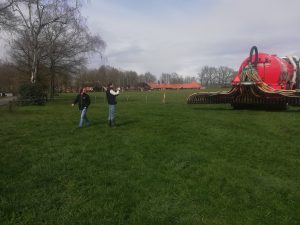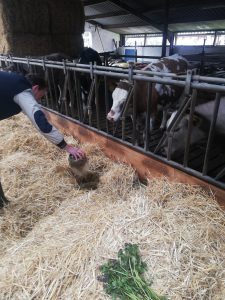 Project provincie Gelderland , Netherlands
Created a Top Soil without any chemical fertilizer !
Farmers ;  Weenink, Lievelde and Van Voort, Lunteren
2021-2022(publishing results)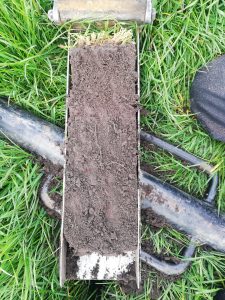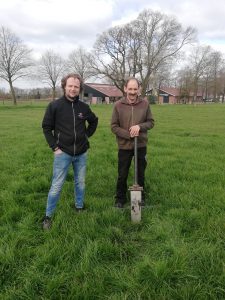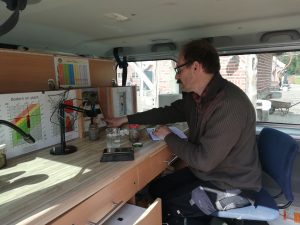 Testing combination manure and cheese whey on gras.
Mr. Johannes Weenink(Farmer) with researcher from Belgia, Ing. Peter van Hoof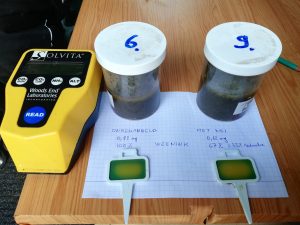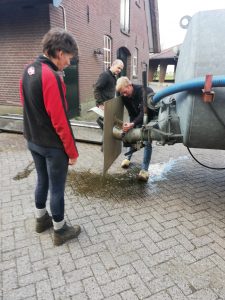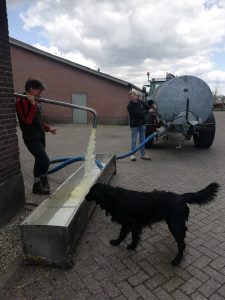 Reduction of NH3 emissions in Manure with 33%(Weenink) till 88%(Van Voort , Remeker-Lunteren)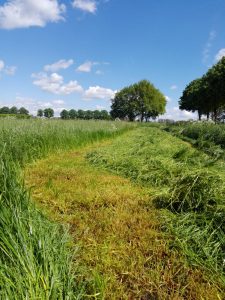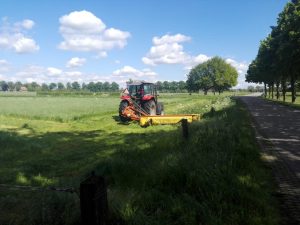 This plot was fertilized with whey ! Mai 28-05-2021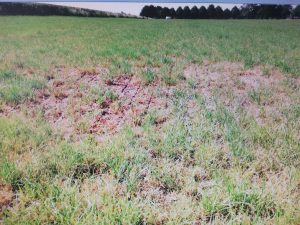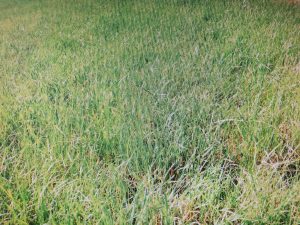 16 June 2021………manure……………………………………whey !