History of Condit Fertilizer ;
In 2002 by Willibrordus van der Weide the invention to make from whey some soil energizer was named CONDIT. From 2002-2005(in Slovakia) we have independet develop this invention and from 2005-2008 with Interfood Holding from the Netherlands.However in 2009 the company Interfood Holding/Bestland AG tried to steal our brandname and recipe without our permission. From 2009-2018 there was several court decisions which turn in our favorite after a dirty game of this Dutch company and his owner, Frank van Stipdonk from Lieshout, Netherlands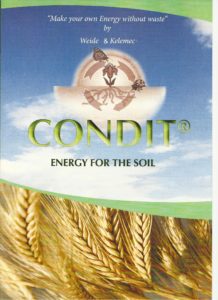 From 2002 – 2009  we did several tests "at home" and with official agro institutes in Slovakia and Netherlands to prove our invention.
During 2002-2006, our fertilizer was in use on only 50 hectares in Slovakia. Between 2006 – 2009 the area was greatly increased to 1500 hectares arable land in several countries in Europe. Condit whey Fertilizer was used for the cultivation of wheat, barley, maize, potatoes, vegetables etc.  Between 2010-2018, Condit fertilizer is used on around 3000 hectares, in Europa mostly.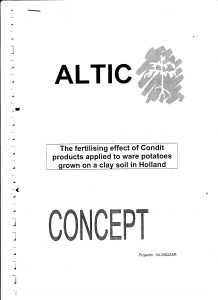 Condit whey fertilizer, our invention tested in the Netherlands(2004) ( for more information please contact our office)
The farmer used for 1 hectare around 1000 kg Condit whey fertilizer.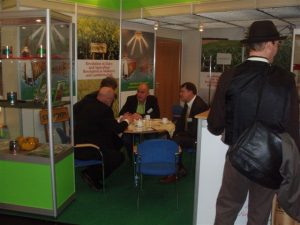 BIOFACH 2008, Germany …..
The acidity of the soils in Slovakia is between 4.2 – 5.8 , so there is a huge lack of organic matter and bio energy.
Some of the test results we will show you shortly. In 2018 we are expecting new test results for our fertilizer.
Condit Fertilizer vs heavy metals(click here)
For more information please contact me ; yellowagro@gmail.com