From 2008 am working on the CONDIT FERTILIZER 2.0 !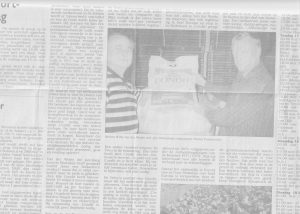 Condit fertilizer, our brand and trade mark, was invented in 2002 by Willibrordus van der Weide.
Results in Schweiz ( 2008), Mr. Schmutz and Mr. van der Weide
Together with his dairy collegue Eng. Vasil Kelemec(Slovakia) we improve whey as a soil conditionar / fertilizer from 2002 and call it Condit Fertilizer. Condit(ioning) the soil was the huge challenge to make it economically attractive for any farmer !
From 2002-2009 we were active in the production of Condit Fertilizer in Slovakia. Together with the unique soil measuring we think that we can show a better "soil – to – soil "  circular dairy & agriculture.