In 2020-2021 we introduce our vision about the use of ELECTRIC UDAR in the agriculture as part of the sustainable vision. We have know ledge regarding this and want even develop our own equipment.
It's clean and upgrade the whole MANURE(Cow, Chicken, Pig) and bound the ammonia(k) emissions. Avoid foam.
Your costly manure is usefully as fertilizer(Condit Fertilizer)
Several test are running from December 2020…..
Another equipment invention is our MECHANIC-UDAR ……
To use for cow-milk farmers !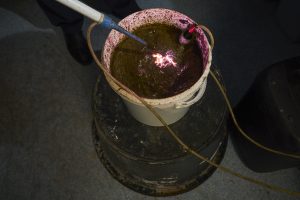 Invented and Patented by the Inventors Dil.Ing. W.A. van der Weide(Netherlands) & Ir. Y. Rakotsy(Ukraine)