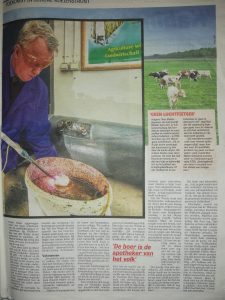 Daily News Paper Netherlands. De TELEGRAAF  19-12-2020.
Dagblad vh Noorden(09-01-2021) and Leeuwarder Courant(09-01-2021)
Reportage about W.A. van der Weide.
Writer ; Bert Dijkstra
2018 Introduction video in Dutch, our invention for the agriculture equipment like tractors.
2018    01        The Supreme Court in Slovakia has decide in favorite of Willibrordus van der Weide that the name Condit Fertilizer is owned by him. The company Interfood/Bestland Ag must paid all court cost.  Interfood Holding B.V. / Bestland AG produced from 2009 without permission of the name owner the product CONDIT FERTILIZER in Slovakia. Further they has stolen the recipe and tried to abuse the inventor W.A. van der Weide because of his believes from 2008 by Mr. Frank(Franciscus) van Stipdonk(Owner of Interfood Holding B.V. and Bestland AG). At 22-10-2020 is a Court in Arnhem between Interfood Holding BV(Frank van Stipdonk) and Willibrordus van der Weide.
06-11-2020 The Arnhem Court decided that all the claims of Interfood Holding(Frank van Stipdonk) are REJECTED.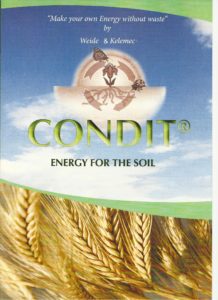 The Supreme Court(2018) agreed with the decision of the High Court(2017) in favorite of the owner of CONDIT.
2018    02
2018   03        Yellow Agro is an officially partner of the RVO support feasibility project in Iran . This study is done till 2018/10 and in-spite of further sanctions by the USA very successfully.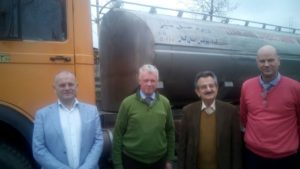 2018   06         Yellow Agro work out a soil test in the Netherlands with his Condit Fertilizer product.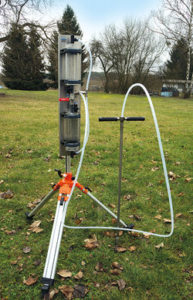 2018    09        Yellow Agro presentated the 'Yellow Miracle Oil'  in Arnhem ( www.yellowmiracleoil.com)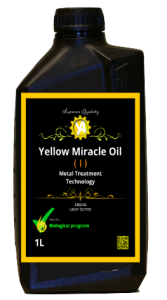 2018    10        W.A. van der Weide, founder of Yellow Agro awarded in Greece for his contribute of sustainable agriculture with Bible wisdom.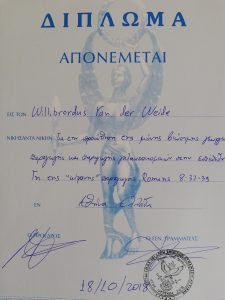 2018   11
First results TEST Field in North Holland ( Netherlands) . Our Condit Fertilizer versus KAS( Chemical Fertilizer) and chicken manure.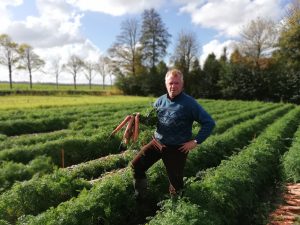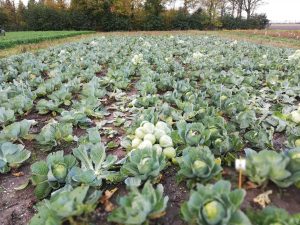 2019  Rasht , Iran ……joined study work of whey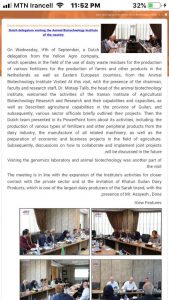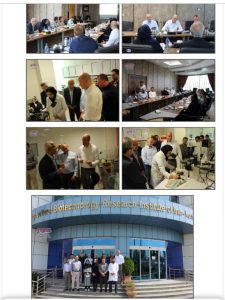 2020   Development in Ukraine, Russia of the Manure cleaner / Co2 binder     ELEKTRO UDAR
The invention by Ing. Yuri Rakostsy & Dil.Ing.Willibrordus van der Weide